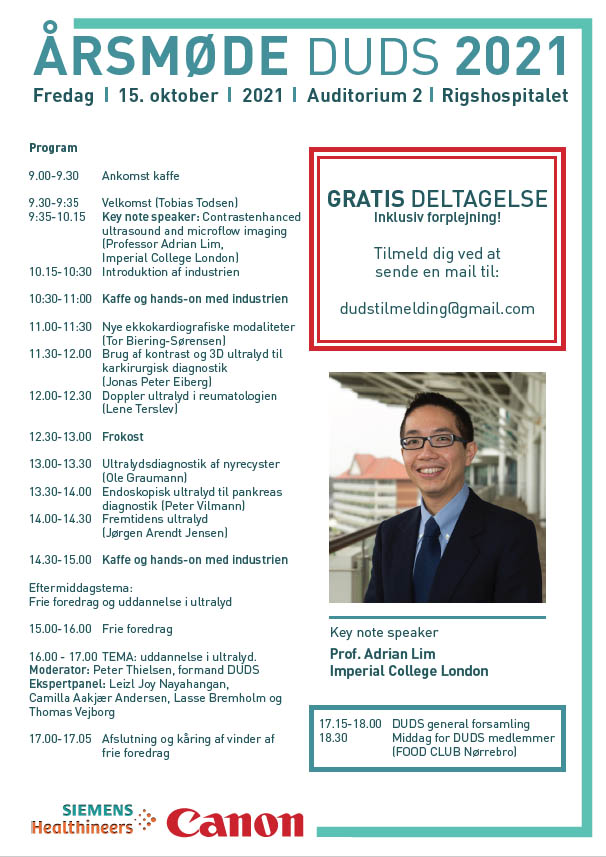 Friday d. October 15 at Rigshospitalet.
At the annual meeting we will be visited by Prof. Adrian Lim from Imperial College London who will give a guest lecture on contrast enhanced ultrasounds. In addition, the program will consist of a series of inspiring lectures on new ultrasound techniques that have helped improve diagnostics in various clinical specialties. The day ends with a lecture competition presenting new studies from researchers involved in ultrasound. For DUDS members, a general meeting will then be held, which ends with a joint dinner for interested parties.
See the full programme for the annual meeting here
Registration for the annual meeting must be done by sending an email to
In the email, please write your name, place of work and whether you are a member of DUDS and wish to attend the dinner after the general meeting.