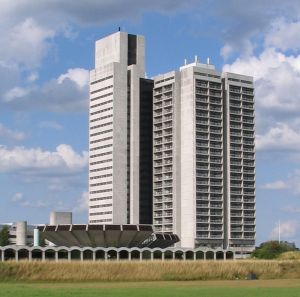 29.-31. March 2017:
The well-known basic course, as DUDS most radiologists and other clinicians who use ultrasound undergoes.
Organizer: Danish Ultralyddiagnostisk Company (DUDS).
Time: Wednesday to Friday the 29.03.17 31.03.17 (3 days – and note Wednesday through Friday).
Location: Herlev Hospital. Lectures take place at the Copenhagen Academy for Medical Education and Simulation (CAMES), room C3 at 25. floor and hands-on in the Large Chamber.
Price: DKK 4,150, which includes lunch and coffee all 3 days and the European ultralydlærebog; EFSUMB Course book on ultrasound.
Rules by cancellation: Cancellation before 1. March 2017-course fee will be refunded, minus $200. in the administrative fee.
Apologies after the 1. March 2017-course fee will be refunded, minus the $750. to cover the catering and administration.
Course Secretary: Kirsten Duun, radiological Department, Herlev Hospital, 2730 Herlev. tlf. 3868 2450.
Course management: Over the doctors Bear Skjoldbye and Christina Kinnander.
Audience: Doctors and nurses/radio graphs, as would knowledge of elementary ultralydfunktioner both theoretical and practical.
Content: Ultralydfysik, the use of a ultralydskanner, choice of transducer, Doppler and contrast, introduction to ultrasound scan in the following areas: Abdomen (gastro, unrest, retroperitoneum), vascular (veins, arteries), mamma, gyn/obs, scrotum, intervention (biopsy, drainage and ablation), build-up/trauma (FAST), Anaesthesiology and thoracic (FATE), cardiac, Musculoskeletal and neck. Plus 2 x 3 hours of practical exercises.
Course form: Lectures and practical exercises (hands-on on scan models) with the opportunity to test various ultralydskannere.
CME: the course will be assigned 18 CME-points and corresponding to EFSUMB ´ s level 1 course.
Further information can be obtained from the course Secretary Kirsten Duun: ultralydradiologiskafdelingx.herlev-og-gentofte-hospital@regionh.dk
Registration now closed.
Saws
Saws
Saws
Saws
Saws
Saws
Saws
Saws